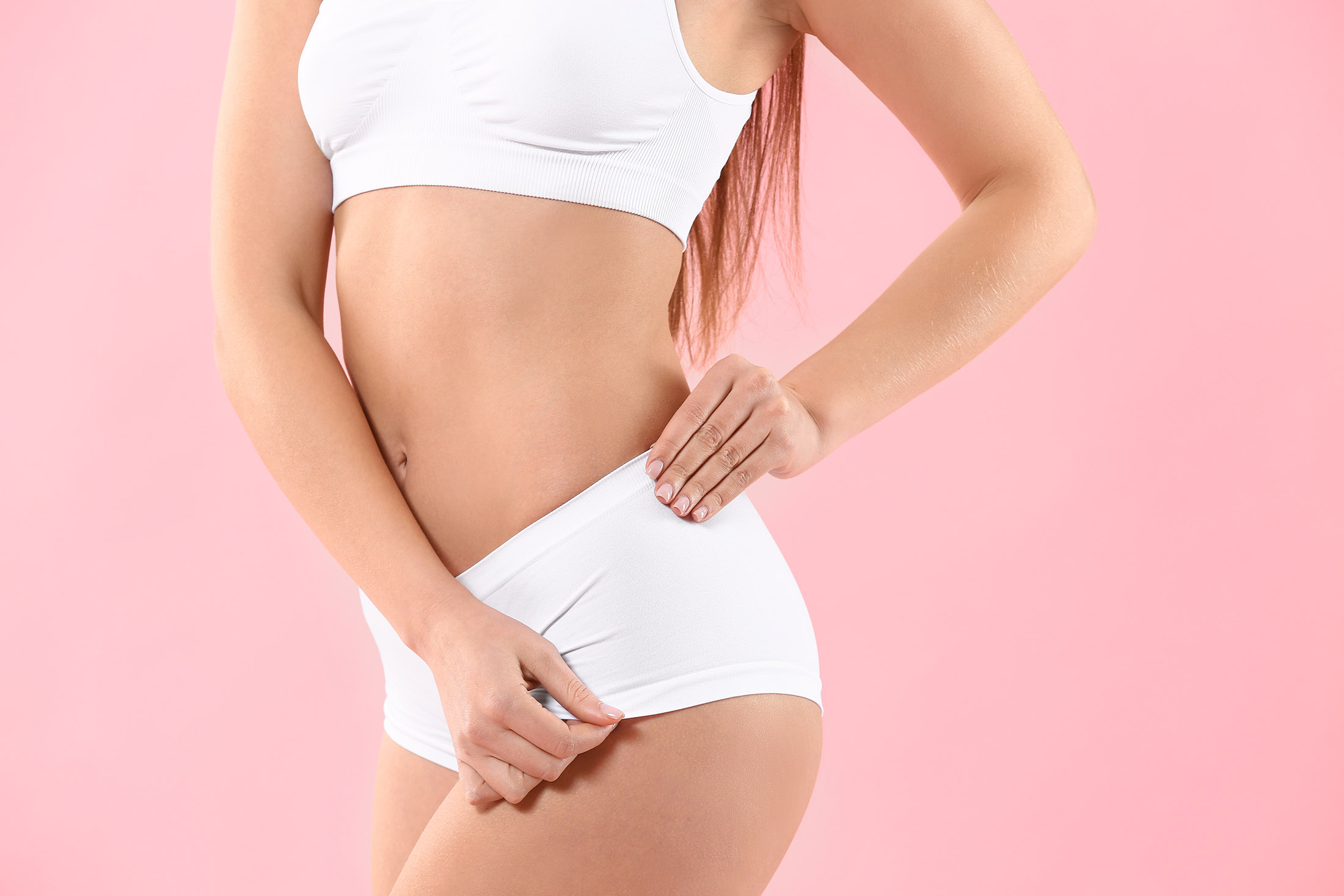 What is a Tummy Tuck?
Cosmetic Surgical Arts & Rejuvenation of Oklahoma offers tummy tuck surgery to the residents of Oklahoma City, Oklahoma, and the surrounding areas of Oklahoma. Through body contouring procedures like a tummy tuck, Oklahoma City Surgeon Dr. Michell Cohn can help you achieve results impossible through diet and exercise alone. We can help many men and women achieve the flat belly that no amount of running, dieting, or sit-ups could accomplish, but not everyone is a good candidate for this procedure. Dr. Cohn and her staff have extensive experience speaking with patients about their body issues and we can help you select the procedure most likely to give the best results.
For many women, a flat, toned abdomen is the desired look that can be very hard to achieve. Tummy tucks are one of the most common forms of cosmetic surgery administered today. Tummy tucks in Oklahoma City can give patients a firmer abdomen by removing excess skin and fat and tightening abdominal muscles that have become lax or stretched out. If you have tried diet and exercise and still cannot achieve your ideal body shape, you may want to visit Dr. Cohn, a specialist in body contouring who offers tummy tuck procedures.
View Before & After Gallery
Tummy Tuck Frequently Asked Questions
Am I a Potential Candidate for a Tummy Tuck?
Dr. Cohn will listen to your personal cosmetic goals. She will evaluate the condition of your body and skin, and ask questions about your medical history to decide whether you are a good candidate for a tummy tuck (also known as an abdominoplasty). For a personal consultation and evaluation, please schedule a body contouring appointment with Dr. Cohn and her friendly staff today. A tummy tuck can tighten lax skin and muscles in the abdominal region. To prepare yourself for a tummy tuck, you should first try a good diet and exercise regimen for the reduction of belly fat. Liposuction should also be considered if abdominal fat–not lax skin and muscles–is the primary concern.
What's a Good Tummy Tuck Candidate?
Good tummy tuck candidates should be:
Physically healthy
Leading an active lifestyle
Within 25 pounds of their ideal weight
Non-smoker
Emotionally healthy
Have a positive outlook and realistic expectations
Candidates for a Tummy Tuck in Oklahoma City should also evaluate the physical and emotional benefits of a tummy tuck to decide if they outweigh the potential risks.
Patients who are obese, are smokers, who have significant medical or psychological issues, or who can get equivalent or better results through another procedure are considered poor candidates for a tummy tuck.
Establishing Realistic Expectations
Psychological preparation for your procedure is important to being a good candidate for a tummy tuck. Read what to expect from a tummy tuck. Then look at our gallery of before and after tummy tuck pictures to learn what can and cannot be accomplished through the procedure.
How is a Tummy Tuck Performed by Dr. Cohn?
During tummy tuck surgery, the laxity in the abdominal wall can be corrected by tightening the muscles of the stomach region with a technique called fascial plication. Excess skin and fat can be directly removed via an incision in the lower abdominal region, at the bikini line. Dr.Cohn will place the incision in a discreet area to create the most inconspicuous scar possible.
During the surgery, additional fat can be removed by using liposuction, which can allow for a more detailed re-contouring of the abdomen and flank regions. A tummy tuck procedure takes approximately three to five hours.
What Can I Expect After a Tummy Tuck by Dr. Cohn?
Most tummy tuck patients feel discomfort at the incision site for approximately five to seven days. This can be counteracted with a prescribed oral pain reliever. Antibiotics may also be administered to help patients make a complete, full, and healthy recovery.
Patients are given compression garments to wear to minimize short-term swelling and bruising. Incisions must be kept clean and protected and must be kept properly dressed. You can expect to return to work after one to two weeks, and return to your normal exercise routine after six to eight weeks. It is important to attend all follow-up visits for proper recovery.
How Much Does a Tummy Tuck Cost?
Dr. Cohn offers CareCredit® and American Healthcare Lending to provide financing options for patients. Within a few hours, you can be pre-approved for your cosmetic procedure.
If you are ready to achieve your ideal body shape, check out our tummy tuck before and after photos to see the talented results you could achieve.
Before & After Gallery
Learn More About Tummy Tucks in Oklahoma City
Whether you are a resident of Oklahoma City, Edmond, Norman, or the surrounding areas in Oklahoma, or are from out of state and are considering cosmetic or reconstructive surgery, call Cosmetic Surgical Arts and Rejuvenation of Oklahoma at (405) 607-1333 or Toll-Free: (855) 714-7179 or contact us via email at info@cosmeticsurgicalartsokc.com .Our talented staff members can answer all your questions and also schedule your consultation.