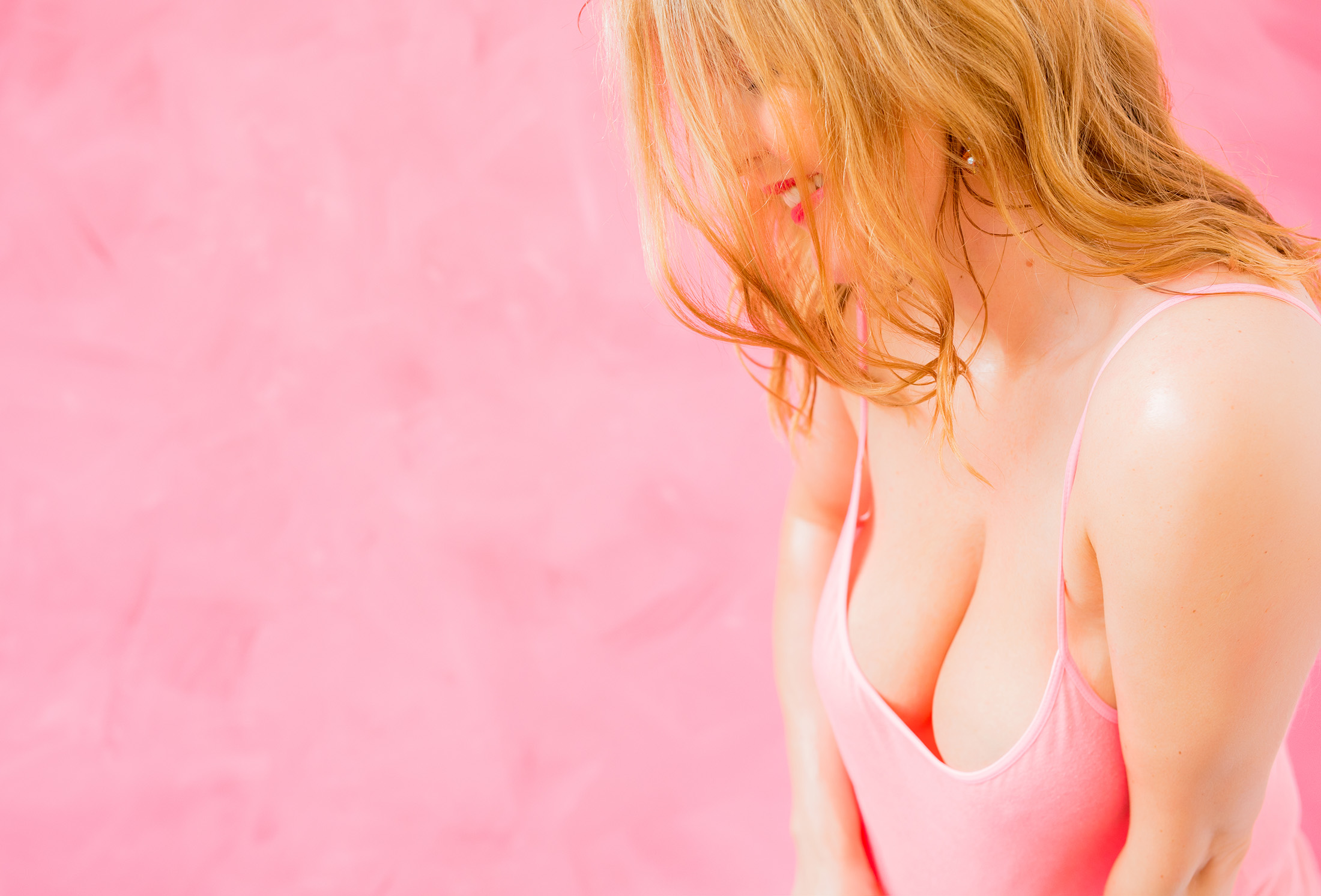 Transform Your Look
with Breast Augmentation
Welcome to Cosmetic Surgical Arts & Rejuvenation of Oklahoma, your premier destination for exceptional breast augmentation procedures. Our team of highly skilled surgeons specializes in providing personalized and transformative breast enhancement services. Whether you desire to enhance your curves, restore lost volume, or improve breast symmetry, our breast augmentation procedures are tailored to meet your unique goals. With state-of-the-art facilities and a patient-centered approach, we are committed to delivering outstanding results and ensuring your utmost comfort throughout the process. Take the first step towards achieving the beautiful, natural-looking breasts you've always wanted by scheduling a consultation with us today.
Breast Augmentation Options
Cosmetic Surgical Arts & Rejuvenation of Oklahoma offers several breast augmentation procedures, including:
Breast Augmentation
Breast Augmentation with Lift
Breast Surgery Revision
View Before & After Gallery
Frequently Asked Questions
Q: What is breast augmentation surgery in Oklahoma City?
A: Breast Augmentation surgery in Oklahoma City is an operation to enlarge or change the shape of a woman's breasts. This is done by putting silicone or saline implants under the breast tissue or under one of the chest wall muscles. Some women simply want breast enlargement, and others want to improve the appearance of their breasts after pregnancy or weight loss. Many women also desire a breast augmentation in order to look and feel more curvaceous and/or feminine.
Breast augmentation surgeries in Oklahoma City are some of the most common procedures done in the United States each year, and a majority of patients are very satisfied with their results. A majority of patients also state that they recommend this procedure to others and report a positive benefit in how they view their bodies.
Q: How much do the various types of Breast Augmentation cost?
A: While each individual is unique, the cost for each procedure can vary. The following is a list of what some of the many procedures Dr. Cohn performs and the beginning cash prices associated. Cost can increase or decrease depending on each individual case.
Breast Augmentation Implants (Silicone)- **$4,815.00
Breast Augmentation with a lift (Silicone)-**$7,270.00
Breast Reduction-**$6,500.00
Remove and Replace Implants- **$4,900.00
This includes operating room time, surgeons fee, anesthesia, implants, and supplements to improve healing. The additional costs associated with this surgery would include pain medication, antibiotics, additional supplements, and after-procedure garments. All of your follow-up appointments are free of charge.
** This is a cash or cash equivalent price, if using Credit/Debit, or Care Credit, the price will be different.**
Q: Who is a candidate?
A: Women who wish to make their breasts larger for personal or psychological emotional reasons.
Women who want to correct size differences (asymmetry) between the breasts or atypical breast shape.
Women who want to return to a breast size they were before breastfeeding or pregnancy.
Q: Am I too old for the surgery?
A: Women in their 40's, 50's, 60's and even 70's have undergone breast augmentation surgery in Oklahoma City with Dr. Cohn with excellent patient satisfaction. The most common patient for this surgery is a woman in her 30′s with two children who has been considering this operation for many years.
Q: Should I wait until I am finished having children before having breast augmentation in Oklahoma City?
A: Pregnancy will change the size and shape of a woman's breasts whether she has implants or not. These changes may adversely affect the cosmetic appearance of any breast, however, waiting until after pregnancy isn't necessary.  It is usually recommended that pregnancy be postponed until 6 months after the surgery. Breastfeeding with implants is still possible and has been shown to be safe for the baby and the mother.
Q: Will breast augmentation also work in people with droopy or sagging breasts?
A: Women with sagging breasts, which is called "ptosis", can also receive breast implants. Depending on how much the breast sags, an additional surgery may also be necessary. For breasts with nipples that droop below the lower crease of the breast, a breast lift surgery, or mastoplexy, is often required as well. This surgery will also add scars around the nipple unlike most breast augmentation surgeries in Oklahoma City. Without this additional surgery to remove excess skin, placement of the implant can cause the breast to have a "double bubble" or "snoopy breast" look. Commonly, women with sagging breasts often have the implants placed under the breast tissue, or "sub-glandular" to avoid these problems.
Q: What implant options are available for breast augmentation?
A: The FDA has approved the use of both silicone and aline (sterile salt water) as available implant filler options for women considering breast augmentation in Oklahoma City. We use implants made by in the USA by Mentor Worldwide, LLC. Both options are made of bio-compatible material and have a smooth or textured silicone shell. Implants come in varying sizes and shapes to accommodate different body types and volumetric increases. Your body type, chest size, and density of breast tissue will help determine the implant size and shape. Implants can be placed either above the muscle or below the muscle. The incision for placement can be made around the nipple, in the armpit, or in the crease of the breast. There are pros and cons to each location. Prior to breast augmentation surgery in Oklahoma City, you will consult with Dr. Cohn at our convenient location in Oklahoma City, Oklahoma to discuss your options and concerns regarding the procedure.
Q: What should I expect at my first consultation?
A: Dr. Cohn will ask why you want to have this surgery. Topics such as expectations on final size, and emotional reasons will be discussed. It is often easier for a patient who has been pregnant prior to surgery to know how she will feel and look after the procedure. If the natural increase in breast size during pregnancy was welcomed, this may predict how satisfied the patient will be with breast implants. Second, she will discuss the different types of breast augmentation surgeries in Oklahoma City, where the scars will be, and what the associated risks are.
Q: How do I choose the size of my new breasts?
A: This is often one of the most difficult decisions, and for many reasons, has the most potential for disappointment. For instance, women often come to Dr. Cohn with a new bra size in mind. Since bra size depends on many factors, a better choice is to look at our before and after pictures gallery on the website and a more extensive collection of photos at our office. By finding a women with a similar body shape in the "before" picture, and then with the results you want in the "after" picture, misconceptions on the final breast size can be avoided. Generally, each 125-150cc of saline that is added to the implant will result in an increase in a single cup size. In addition, Dr. Cohn will have you try on implants sizers to help select a suitable implant size, as well as take measurements that will further aid in the implant size selection.
Q: How much will the breast augmentation surgery in Oklahoma City cost?
A: The average cost for breast implantation in Oklahoma City is between $3,900-5,000, but this is highly variable.
Contact us to get a complimentary consultation and quote from Dr. Cohn regarding your specific case. (we do require a totally refundable deposit to hold your consultation appointment)
Q: Where are the surgeries performed?
A: Breast augmentation surgeries in Oklahoma City are performed on-site at our Parkway Medical Center Surgical Suite in Oklahoma City, OK.
Q: How long does the procedure take?
A: Breast augmentation surgery in Oklahoma City typically takes about one hour or less of actual surgical time and is performed under local anesthetic with intravenous sedation.
Q: How quick is the recovery time?
A: Most patients are able to return to light activities within a week. It may take six to eight weeks for the implants to settle into their final position.
Q: Interesting facts about breast augmentation surgeries in Oklahoma City and elsewhere in the United States.
A: The American Society for Aesthetic Plastic Surgery published the following findings in a report "Breasts: From A to D – An Evolution of Breast Size, Enhancement and Attitude".
31% of implants used now for breast augmentation surgeries are saline and 69% are silicone.
The number of breast augmentation surgeries performed in the U.S. increased 213% from 1997 to 2011, from 101, 176 to 316,848.
The average woman who undergoes a breast augmentation is in her mid-30′s, is married or in a long-term relationship, and has received some college education.
Top reasons that women choose to have a breast augmentation:
91% – to look better naked
84% – to look better in clothes
84% – they want larger breasts
81% – to feel better about herself
79% – to feel more confident
74% – to feel less self-conscious
Since 1997, the average breast size has increased from a 34B to a 36C.
The average implant size is a C cup.
92% of women who had a breast augmentation would recommend the procedure.